Your engagement ring does NOT have to cost you an arm and a leg, however, knowing your partner saved up a little to get you that perfect ring does make one feel extremely special.
Now, there is expensive jewellery and there's EXPENSIVE jewellery. Purely for the fun of it and to gawk at some breath-taking engagement rings we give you a list 10 of the most expensive engagement rings in the world.
10. Iggy Azalea – $500,000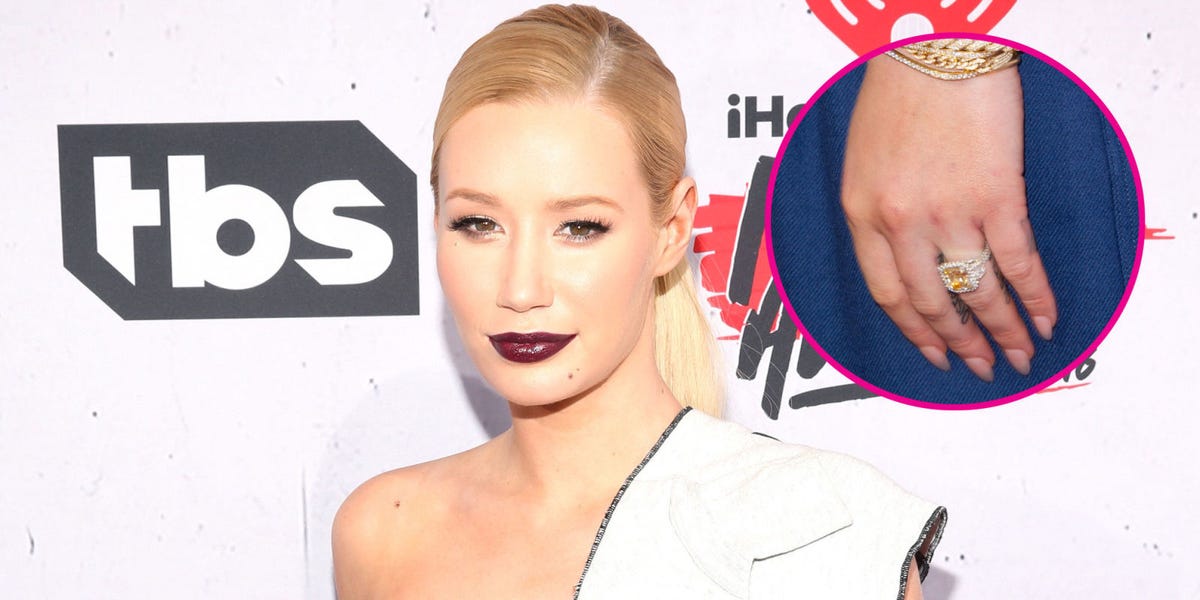 Iggy Azalea's engagement ring gives a whole new meaning the word 'Fancy.' Nick Young enjoyed Iggy's rap and hip hop songs so much he decided to pop the question with a $500,000 engagement ring! He chose a 10.43-carat diamond ring that features an 8.15 carat fancy yellow cushion-cut centre stone.
9. Angelina Jolie – $1million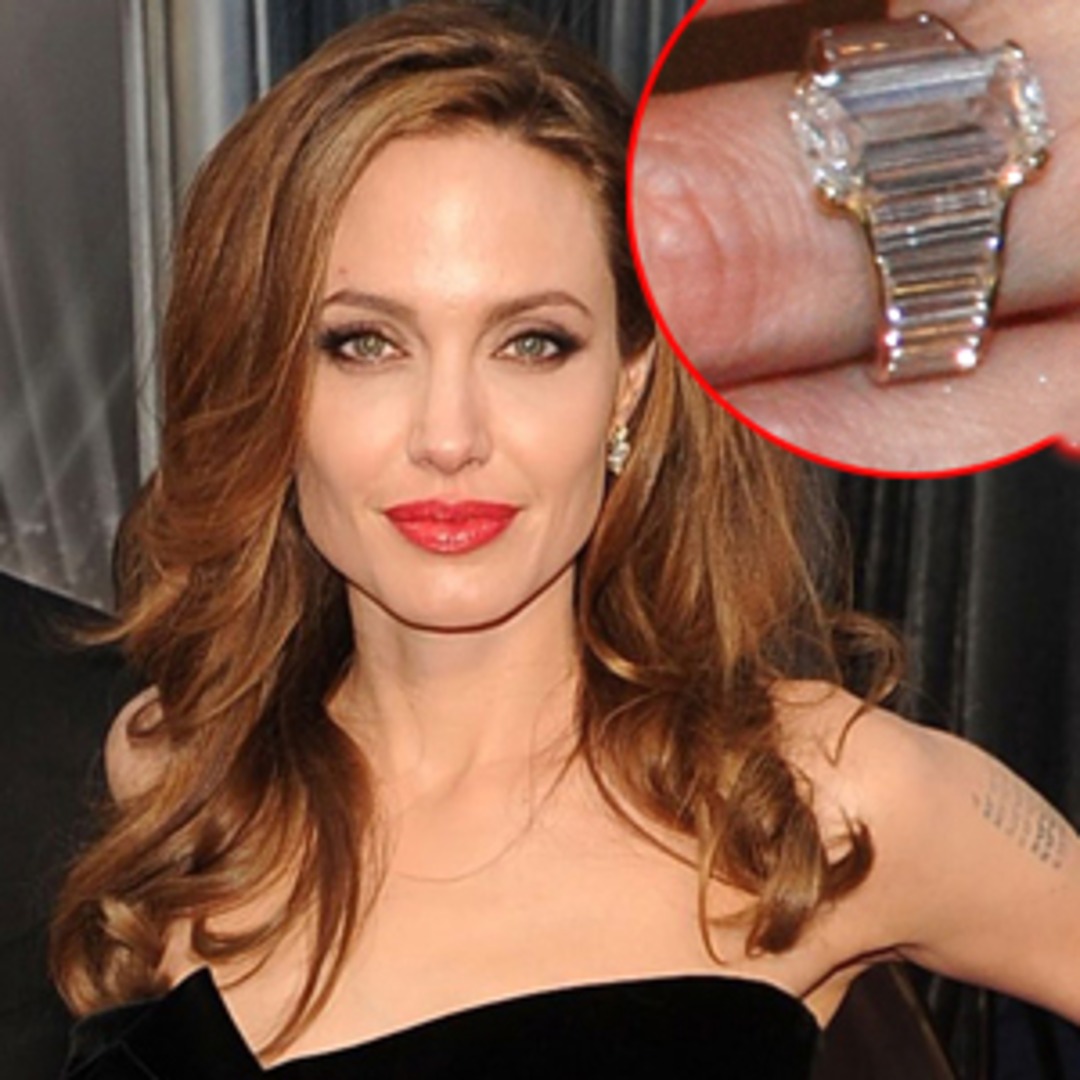 In 2012 Brad Pitt proposed to Angelina Jolie with an extremely stylish emerald-cut engagement ring. To make it even more special, he designed the ring with the expertise of famous jeweller Robert Procop. Jolies ring features an emerald-cut centre diamond of approximately 6 carats and tapered baguette diamonds surrounding the entire ring.
8. Jennifer Aniston – $1million
Talk about sentimental! Jennifer's good friend, Jennifer Meyer designed her most recent engagement ring, from fiancé Justin Theroux. This engagement ring is a classic solitaire cushion-shaped rose-cut diamond set in 18 Karat yellow gold. This engagement ring truly is one of the most eye-catching engagement rings. It must be the massive solitaire diamond that catches the eye.
7. Blake Lively – $2.5million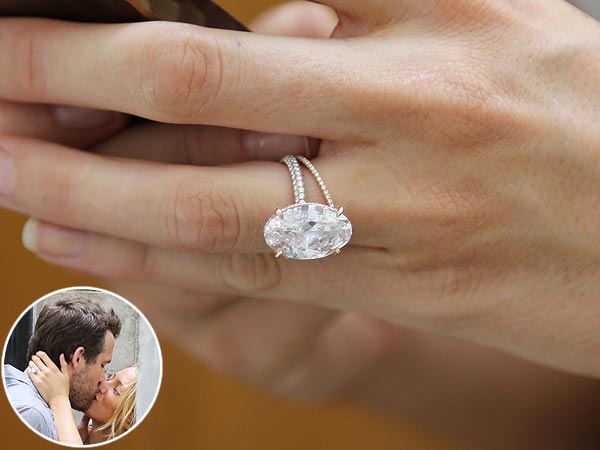 Deadpool really didn't hold back with this one! Ryan Reynolds dazzled his bride-to-be with a Lorraine Schwartz rose gold engagement ring. Lively's engagement ring features a 12-carat oval-cut solitaire diamond, set in 18 karat rose gold. Her engagement ring is totally on point when it comes to trend and also features small micro pavé diamonds in the band. 
6. Graze Kelly – $4.6million
Back in 1995, Prince Rainier III of Monaco proposed to Grace Kelley in 1995 with a Cartier designed engagement ring. Her massive 10.47 emerald-cut is quite the showstopper. This engagement ring has received a lot of attention over the years.
5. Beyonce – $5million
We all could've guessed this one. Jay-Z knows how to pull all the right cords for publicity. He proposed to queen B with an 18-carat emerald-cut flawless centre diamond, which is set on a split shank band. The engagement ring was designed by Lorraine Schwarts. This specific ring has been the inspiration behind many other celebrity engagement rings.
4. Kim Kardashian – $8million
Also a Lorraine Schwartz design, Kanye proposed to Kim with a beautiful 15 carat D colour, flawless cushion cut diamond. The diamond itself is set as a solitaire on a thin platinum band with micro-pavé diamonds. This engagement ring yells bespoke jewellery.
3. Elizabeth Taylor – $8.8million
In third place, we have Elizabeth Taylor's engagement ring. Her engagement ring was in first place for several decades as the largest and most expensive celebrity engagement ring. It's a stunning Asscher cut Krupp Diamond, which was given to her by Richard Burton.
2. Blue Diamond by Bvlgari – $9.5million
Not exactly on the finger of a celebrity, but second place goes to this stunner of a ring! It is a truly unique engagement ring, featuring the 5.4 blue carat diamond ring was purchased by Graff diamonds and once held the title of the worlds most expensive engagement ring.
1. Mariah Carey – $10million
And at the top of the list is Mariah Carey, and all we want for Christmas is her gorgeous $10 million engagement ring. This engagement ring was given to her by her ex-fiance, Australian businessman, James Packer. The emerald-cut diamond ring is a whopping 35-carats and has two delicate tapered baguette diamonds. The ring is set in solid platinum.
Well, there you have it! If you desire any of these magnificent engagement rings, go find yourself an Australian businessman or a rapper.
This Post was first published on https://ralphjacobs.co.za/the-10-most-expensive-engagement-rings-in-the-world/